Dec 2019
Reconfiguring Your Shop? We Do That Too – On Air Casters!
Sometimes you just need to move tools, racks, and machines around to streamline work flow to be more convenient and accessible.  At AeroGo, we use our own air casters to reconfigure our shop on the fly.  One person can easily move material racks, tools, gantry cranes, etc.  It could not be easier.  See for yourself: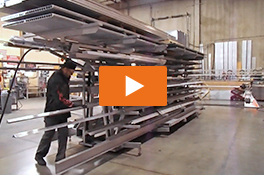 Comments are closed.