PUMP MAINTENANCE DOLLY
Remove and replace a pump inside a reactor
LOAD: 40,000 lbs.
SOLUTION
Custom engineered engine trolley transporter with Aero-Drive
BENEFIT
Precise deck adjustment to align deck with railing
Controlled movement through narrow hallways (1" clearance)
Reduced floor loading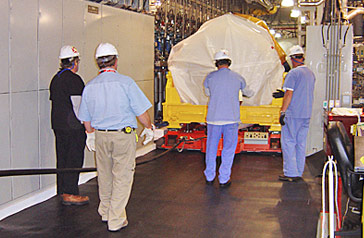 ---
FUEL STORAGE CASK TRANSPORT
Lift and maneuver spent fuel storage casks into temporary storage.
LOAD: 150 tons
SOLUTION
Custom engineered transport system featuring Aero-Casters and drives.
BENEFIT
Casks travel close to the ground, allowing smooth movement through areas with varying ceiling heights
Low ground load eliminates the need for pilings or other reinforcing techniques
Compact design and highly maneuverable controls allow travel through tight passageways, around corners and other obstructions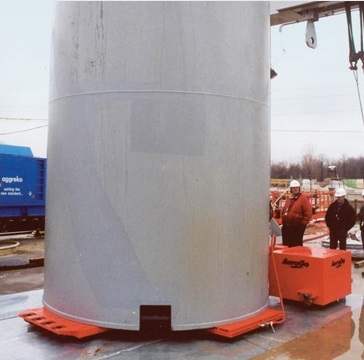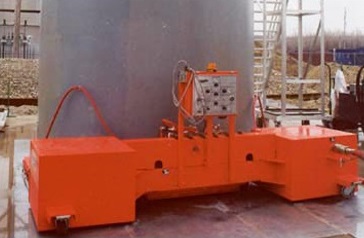 ---
Nuclear GALLERY
---

GET MORE INFORMATION