TRANSFORMER TRANSPORTER
Move transformer through various phases of power generation manufacturing.
LOAD: up to 800 metric tons
SOLUTION
Air Cushion Vehicle
BENEFIT
High temperature construction allows use in vapor phase transformer moves
Transformer rests on skid, allowing Air Cushion Vehicle to be utilized for numerous transformer moves
Controlled by wireless remote
Smooth, omnidirectional movement provides precise positioning; easily maneuvers around obstacles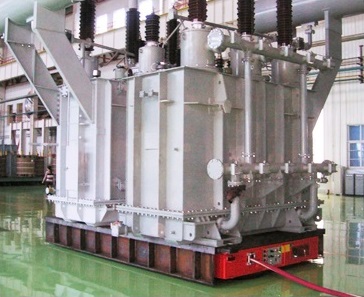 ---
HEAT EXCHANGER REPLACEMENT
Replace a heat exchanger on mezzanine level in a nuclear plant. Move path is through constricted space with overhead obstacles.
LOAD: 40+ tons
SOLUTION
Air Caster Rigging System
BENEFIT
Significantly reduced plant downtime; moved in hours instead of days
Significantly reduced manpower required to move the heat exchanger compared to traditional methods
Air casters distribute load evenly and mitigates mezzanine floor load concerns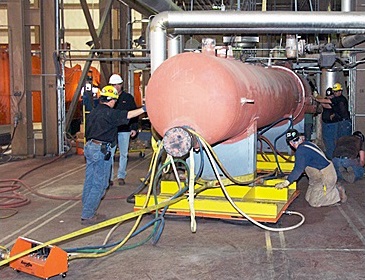 ---
Power Generation GALLERY