PHARMACEUTICAL MANUFACTURING
Transport chromatography columns through manufacturing processes.
LOAD: 31,000 lbs. (14 MT)
SOLUTION
Low profile stainless steel Aero-Pallet with handle
BENEFIT
High capacity in a compact package
Corrosion-proof and USDA approved polymer lifting pads
Food grade materials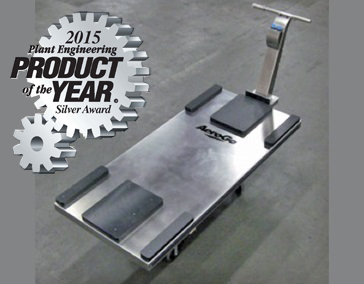 ---
CLEANROOM EQUIPMENT POSITIONER
Move a variety of processing equipment inside a cleanroom on a repetitive basis.
LOAD: 17,000 lbs.
SOLUTION
Aero-Planks with handles
BENEFIT
Low profile slides easily under machine.
Uses cleanroom air source.
Emits no particulates.
Protects expensive cleanroom floor surfaces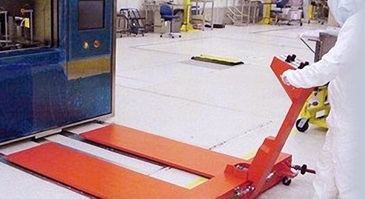 ---
Cleanroom GALLERY
---

GET MORE INFORMATION