AQUARIUM MOVE
Move multi-section three story aquarium
LOAD: 13,000 lbs.
SOLUTION
Air Caster Rigging System
BENEFIT
Easily maneuvers delicate load across multiple surfaces, inside and outside facility
Precise positioning
Fast process to move multiple sections
---
SEATING TOWER MOVE
Move a seating structure in & out storage
LOAD: 14,000 lbs.
SOLUTION
Aero-Plank system with slight modification
BENEFIT
Easily move and position seats
Cost effective
Flexible system can be used to move a variety of loads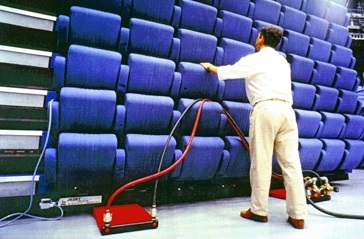 ---
MUSEUM DISPLAY MOVE
Move museum treasures
LOAD: 10,650 lbs.
SOLUTION
Air Caster Rigging System
BENEFIT
Flexible: handles a variety of load sizes, shapes and weights
Loads move easily across tile, carpet, wood, linoleum and concrete floor surfaces
Omnidirectional movement allows precise positioning in confined space
---
WATCH THE VIDEO
---
Entertainment GALLERY
---