Which is the best load moving system for you?
You need to move heavy parts and machinery from one place to another within your plant or manufacturing facility. One option, of course, is forklift trucks. But another option is transfer carts. Read on to discover which material handling system is best for you.
Forklift Trucks
Forklift trucks are powered industrial trucks with a pronged device in front (a "fork") for lifting and carrying heavy loads short distances. They are powered by either liquified petroleum gas, batteries or hydrogen fuel cells. Average forklifts move loads of up to 10 tons. Heavy-duty forklifts move loads of up to 50 tons.
Transfer Carts
Transfer carts are self-propelled modular transporters that move heavy loads at ground level. They typically run on wheels, are usually battery powered, steerable and operated by radio remote control. They frequently lift and move loads of up to 100 tons.
Forklift Trucks
Transfer Carts
Lifting capacity
Average forklift: 10 tons
Heavy-duty forklift: 50 tons
100 tons
Moving capacity
Average forklift: 10 tons
Heavy-duty forklift: 50 tons
100 tons
Travel path
Unlimited maneuverability because units operate in 360 degrees
Unlimited maneuverability because units can typically be steered in 360°
Turning radius footprint
Extra space required because of the cantilevered load
Most transfer carts rotate 360° within their own footprint
Rotate in place
Truck doesn't fit within the footprint of the load, so rotating in place requires extra room to accommodate the cantilever
Many transfer carts can rotate a load in place
Reach
Can reach anywhere the truck and the load can fit
Can reach anywhere the load can fit
Vertical Path
Excellent at reaching loads that are high up on shelves, platforms or scaffolding
Typically elevate loads off the ground by a few inches.
Loading
Self-loading
Self-loading with skid
Floor space
Require plenty of floor space for loading, maneuvering and unloading.
Operate on any floor surface in a facility that is flat, level and engineered to withstand the weight of the load being transported.
Cost of installation
High
Low
Cost of operation
Low
Low
Cost of training
Moderate
Low
Cost of maintenance
Moderate
Low
Installation time
Days
Minutes
Operation
Two people

Large, heavy loads create visibility and safety issues that require a spotter in addition to the driver

One person

Operator walks alongside the unit and has an unobstructed view of the path ahead, beside, behind and above

Flexibility of use
High; no first-in, first-out concerns
High; no first-in, first-out concerns
Transferability
High; easily, quickly and cost-effectively relocated to different locations.
High; easily, quickly and cost-effectively relocated to different locations.
Training
Level of training is moderate.
Operators must be trained and certified. Operation is typically straightforward
Level of training is low. Operation is simple
Safety risks
Very High

Interact with many people on the floor and navigate tight areas, often with limited visibility. Loads with an unusual center of gravity, if loaded improperly, imbalance the vehicle. Forklifts result in an average of 85 fatalities and nearly 35,000 injuries annually in the U.S.

Low
Air quality
Forklifts that operate on liquified petroleum gas produce emissions
Battery-powered transfer carts produce zero emissions
The bottom line
Forklift trucks may be an effective option when you must move lighter loads of up to 50 tons short distances (up to 1,000 feet) and when loads are uniform in shape and evenly balanced.
Transfer carts are the perfect choice when you must move heavier loads of up to 100 tons long distances (more than 1,000 feet), when loads are unevenly shaped or unevenly balanced, when excellent visibility while in motion is important, and when safety is paramount.
Learn more about our line of heavy-duty transfer carts
LOADS OF COMPANIES TRUST AEROGO TO MOVE THEIR LOADS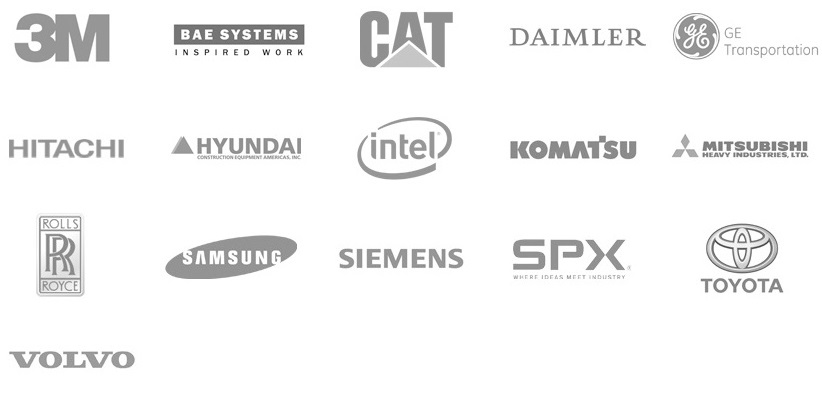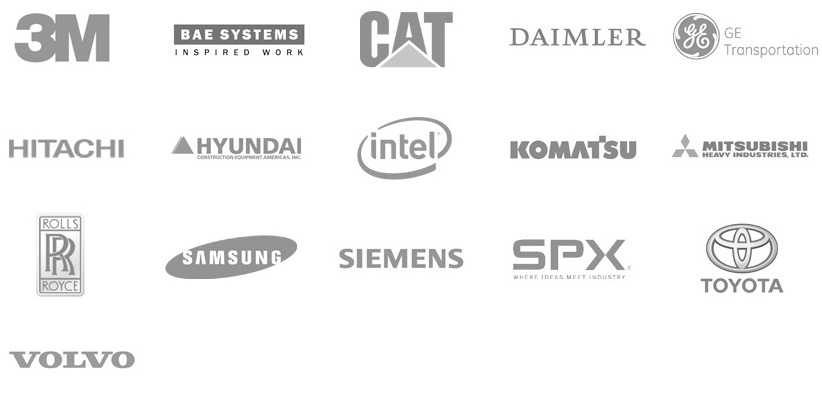 Work with a world leader in material transport systems
| Leadership | Quality | Expertise | Support |
| --- | --- | --- | --- |
| AeroGo is a proven world leader in the engineering, design, manufacturing and support of material transport systems | AeroGo products comply with ISO 9001:2015 quality standards and are CE compliant | AeroGo is a leading provider of innovative load moving solutions | AeroGo offers a full complement of support services throughout the world |